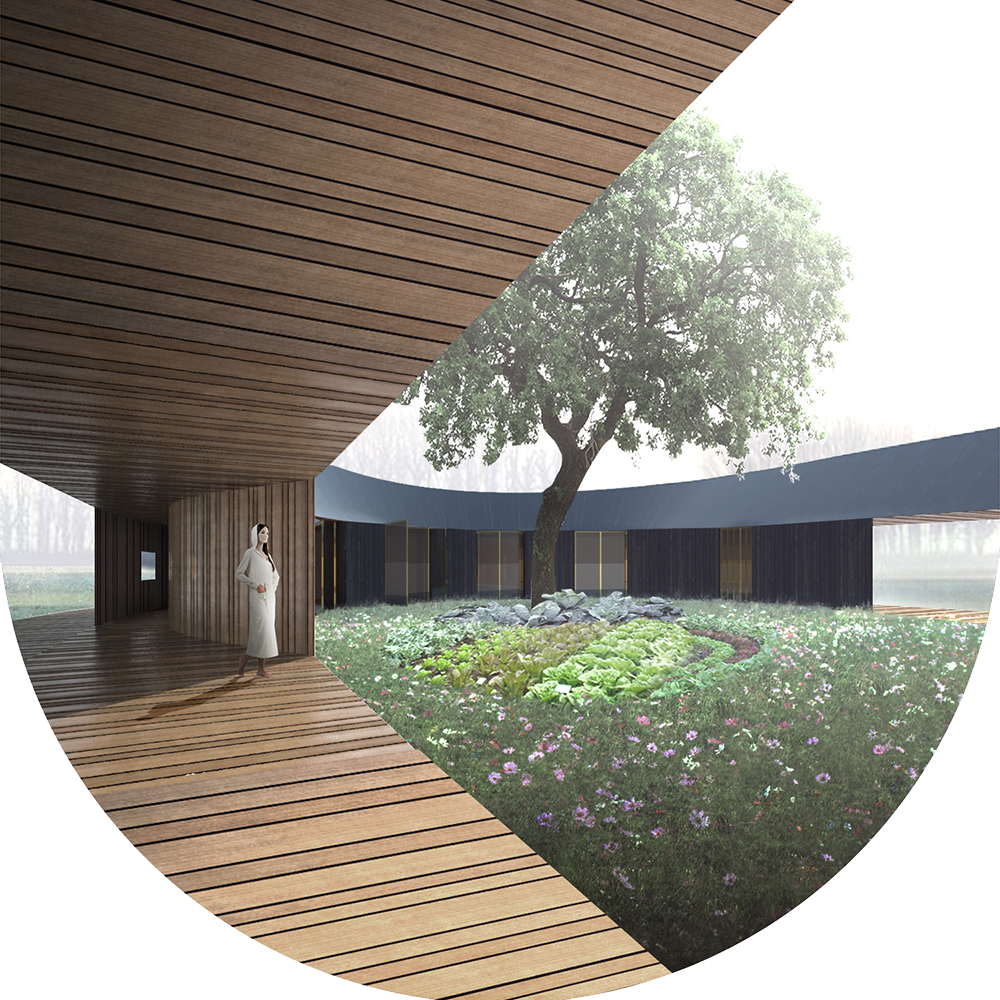 Blue Clay Country Spa
Latvia


Program Spa, guest house, service house
Client SRED Global
Type Hospitality
Budget Confidential
Size 720 m2
Status Competition
Collaborators: Cass Nakashima

The Blue Clay Country Spa (BCCS) competition brief imagines a seamless relationship between the private experience of retreat and the shared experience of a spa. Our proposal weaves this interconnected program through the site, engaging its most prominent features: the oak trees and lake. The result of this makes for a curated architectural narrative as the visitor makes their way through the site, a narrative which is both prescribed and open ended. The undulations of the building's form creates an interplay between intimate moments that embrace the trunks of the oak trees and more expansive panoramic vistas that open out to the landscape. Almost hidden from view and never experienced as singular object, the building is not an imposition on its context but a platform from which to appreciate it.

---
Diagrams