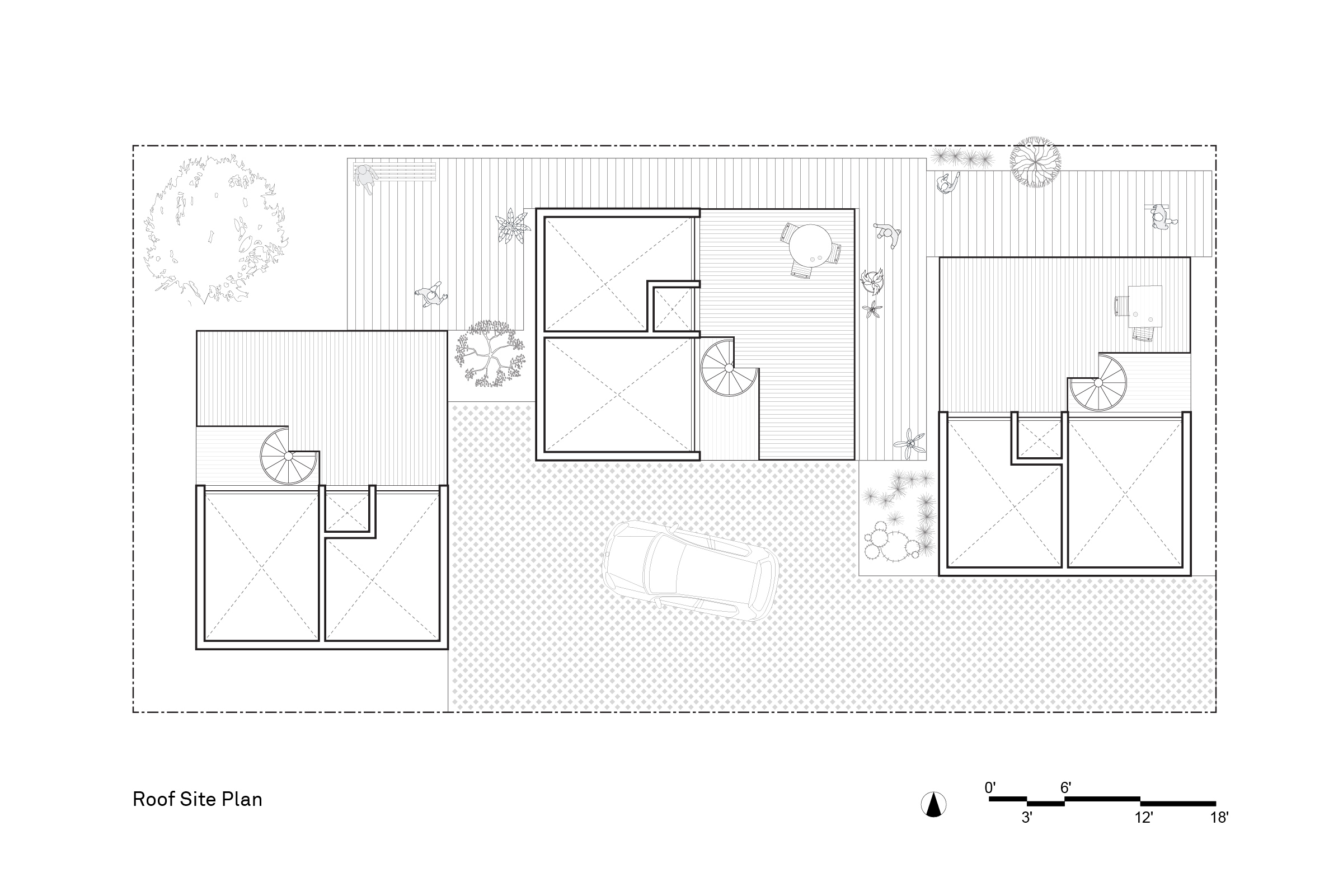 Nelson
Los Angeles


Program: 3 single family homes
Client: Confidential
Type: Residential
Budget: $900k
Size: 1,200 sf ea
Status: -


Nelson is a proposed small lot development of attainable homes marketed at first-time home buyers. As home prices continue to rise in the Los Angeles area, more and more young families are either priced out of the housing market all together or must settle for an unappealing home in an outlying area. The Nelson development seeks to provide an alternative. The design of the homes is carefully elaborated to provide a highly desirable aesthetic in an envelope that is efficient to operate and simple to build, keeping costs low. The small size of the homes also allows for the development to be situated in more desirable neighborhoods at an attainable price. The development is built to prioritize the quality of space over the quantity of space, and the homes are laid out in a manner that promotes a shared sense community for the residents.