N.O.B.
Downtown Los Angeles

Commissioned by the City of Los Angeles for the annual Night on Broadway celebration, the proposed installation is a commentary on the dizzying and elusive home market in Southern California.

Program: Interactive installation
Client: Night On Broadway
Type: Art Pavilion
Budget: -
Size: 20 sf
Status: Complete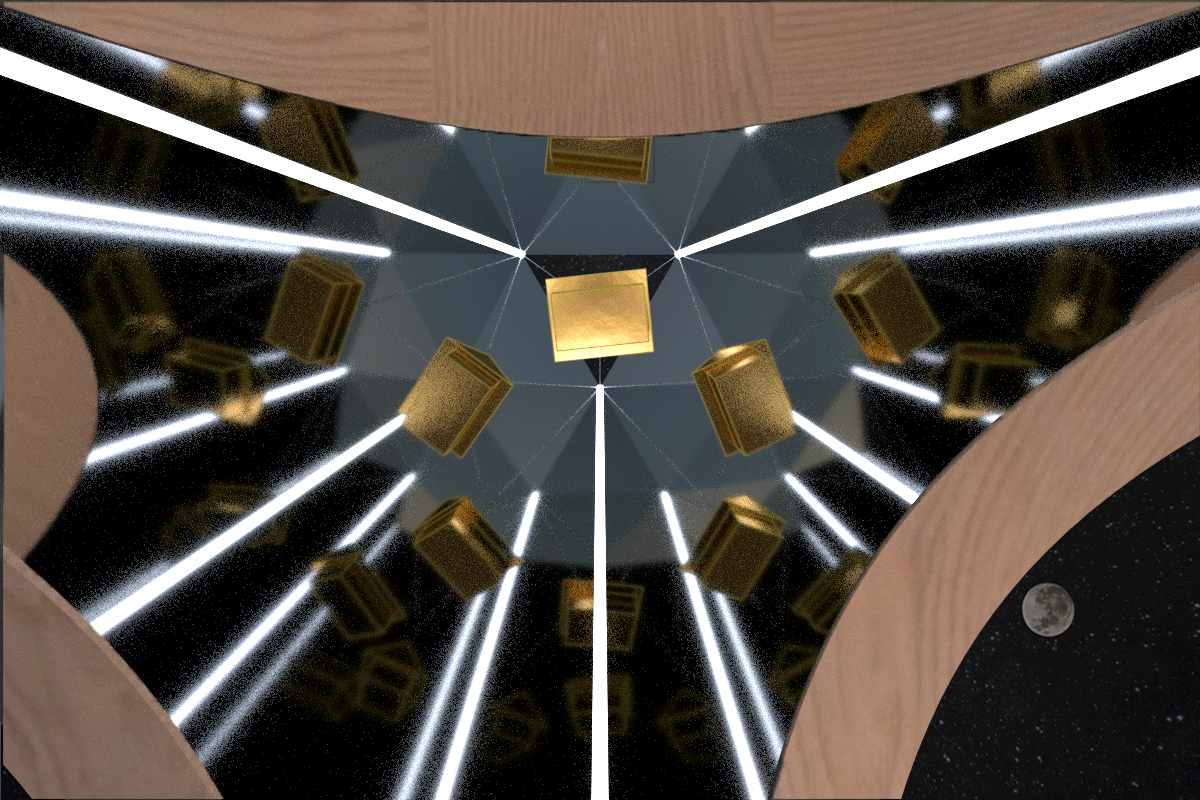 Looking up at the kaleidoscopic nave is a gilded status symbol, disorienting and tantalizingly out of reach...